What Are the Benefits of TESL Classes?
---
Community Participation
TESL classes prepare students to be fully engaged with their communities. English learners benefit by being informed and achieving a level of inclusiveness that enhances their lives. Communities benefit from an increased level of inclusiveness for all community members.
·Family Life
Families benefit when parents become proficient in English, enabling them to participate in their children's education and social lives. The family benefits when children are not required to act as interpreters for their parents, thereby preserving the family structure and parental roles.
·Health and Safety
English-language learners benefit from being able to read or understand safety instructions, road signs, medication instructions, workplace safety literature, and weather and safety advisories. English learners are able to speak to law enforcement and emergency medical personnel.
·Self-sufficiency
Non-English speakers benefit by becoming more self-sufficient and reducing the need for translators to assist with daily or personal business. They are able to use public transportation, read street signs and directions, get a driver's license and communicate with the public to make their needs known.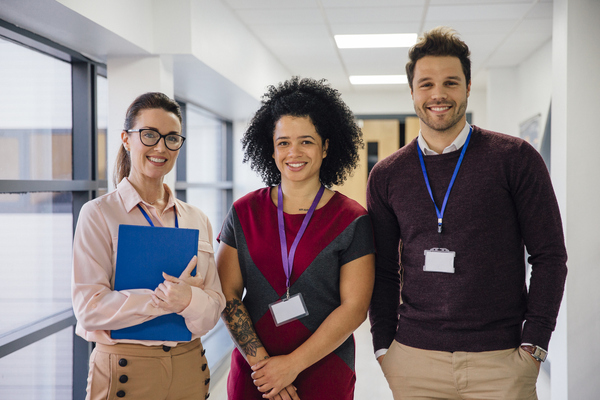 ·Education and Employment
ESL students benefit by being able to take advantage of educational and training opportunities, which lead to employment, promotions or higher salaries, all of which benefit families by improving their opportunities and access to benefits such as health care.
·Civic Pride and Citizenship
TESL classes benefit participants and communities by enhancing participants' civic pride. They may become full members of their communities and prepare to enjoy the responsibilities and benefits of citizenship.
·Benefits for Youth
Youth derive additional benefits from TESOL classes by being able to do well in school and participate in social activities. Their immersion in the community and connecting with peer groups is made easier when they are able to communicate in, and fully understand, English.
·Community Benefits
The community benefits from ESL classes by alleviating the cost of support services and special accommodations for individuals and families with limited English proficiency. Increased opportunities for education, employment and financial stability allow families to functions with fewer supports.
免费领取更多英语教学法请联系我们 
TESOL中国官网:www.tesolinchina.com
TEFL中国官网:www.teflinchina.com
了解更多课程信息和最新开课信息
总部电话:010-63267701
地址:中国·北京 西城区宣武门海格国际大厦B座605-606
ADDRESS: ROOM B605-606,Hai Ge GUO Ji Da Sha, Xuan Wu Men Wai Street., Beijing .CHINA
企业邮箱:admin@TESOLinchina.com
学员服务邮箱:candy@tesolinchina.com
微信客服:TEFLinChina