TESOL Advanced courses is comprehensive which includes many useful and functional methods and teaching skills. I will tell you what I had learned.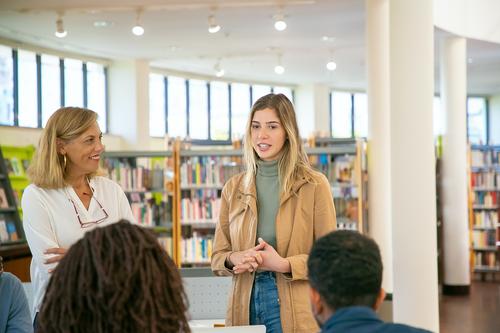 What to do before the class
On the first day of TESOL Advanced courses, we started with questions about what should the teacher do before the class. Actually, there are 5 steps. First, we need to welcome our students. Second, we need to prepare the students' name tags. Next, we do the greeting. After greeting, we should warm up and begin our class. Here I want to share the greeting ways that I had never known before having TESOL courses.
How to greet to students
For students under 6 years, the teacher can use toys and pretend the toy could talk to say hello to the student. And for students from 7 to 12, the teacher can asks students to sit in a circle and throw a ball to each other. When you get the ball you can ask question about the name, the place they live, then the next one would answer , ask new questions and pass the ball to the next. Finally, for students above 12, the teacher can follow the 4 steps:Hi, I am... and you?/Hi, I am... and you are... /Nice to meet you. Then the whole class should greet from one side till the end.
Games for teaching speaking
Next we started to learn some functional games about how to teach speaking. Two golden rules about teaching speaking is that do what I do and say what I say. There kinds of games for teaching speaking, such as Jeopardy, Sentence Race, Spot the difference, Fact or Fiction and Who am I. I think each game is practical one and students could learn when they play the game which would not make them feel bored or sleepy during the class.
How to be a great teacher
I have become a teacher for about 3 years but I think I am till a new teacher so I hesitate to answer. But the video we saw during the class touched me and I thought the answer from students were excellent and correct. I cannot agree more about that good teachers just like candles. They burn themselves to light the way to their students.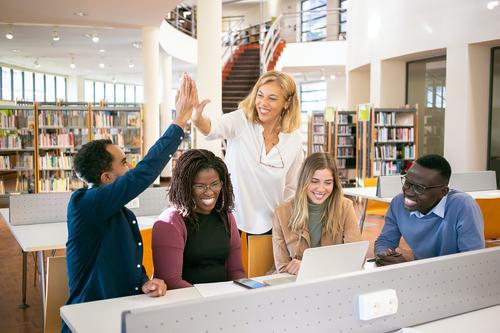 Motivation
Again, I had never known about what is motivation. Luckily, I know it by having TESOL courses. There are two types of motivation. They are Intrinsic Motivation which means to teach language as a tool and Integrative Motivation which means to teach language mixed with its culture.
8 types of Learning Styles
Teachers would meet and teach thousands of students or even more in their life. And every student has his or her learning style. Anyway, those learning styles could be included in the following eight types: Visual, Musical, Verbal, Physical, Logical, Social, Solitary and Combination. During the class, our teacher asked us to do a test which can tell us what kind of learning style we are, and I finally turned out to be the logical one. I think it makes sense because people around me always say I have a logical mind and I am good at Math.
How to teach speaking
That was the main topic on the second day. The 4 rules to teach speaking including Communicative language teaching, Real life situation, Collaborative learning and Work in pairs and groups. There are 14 activities for teaching speaking, using pictures to make up stories, drills, games, free talk, read and act, information gap, scrambled dialogue, interviews using a questionnaire, making up a dialogue in a given situation, role play, discussion, gapped dialogue, repetition and matching information in two columns to make a dialogue.
How to teach writing
It is really hard and is a reluctant thing for students to write an article in English. So I cannot wait to learn some good ways to teach writing. If you ask me what is the best way to write an article in your second language, I will tell you to imitate the good example. But now, I will tell you to follow the 5 steps.
Step1, which is called prewriting, you should lead your students to think about what to write before writing. Step 2, which is called drafting, students need to plan their writing that is to focus on writing structure. Step 3, revising, students should check their writing and do some modification. Step 4, proofreading, students can or let others to edit their writing. Step 5, publishing, which means students can share their writing to each other.
Something about teaching reading
Listening, grammar, writing, speaking and vocabulary are all involved in reading teaching. Reading plays a role in learning English. Reading teaching acquires independent reading skills and classroom activities which can be divide into 3 parts, pre-reading, while-reading and post- reading. Before reading , teachers should encourage students to guess and predict. While reading, students should skim and scan to grab the main information as much as possible. Echo and Shadow are effective way to read and understand the meaning.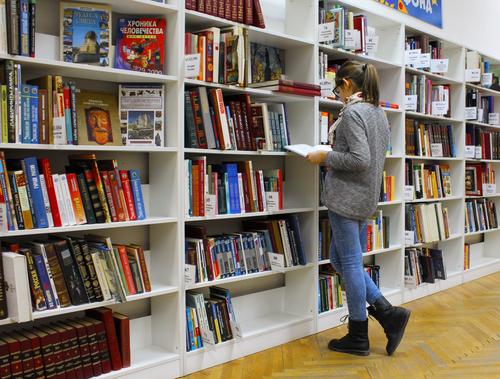 Last but not least, to teach listening and vocabulary
During the listening process, teachers should teach by Bottom-up Strategies and Top-down Strategies. Bottom-up means listeners should listen to every word carefully or maybe they need to take notes about the information they have heard. Top-down means listeners can use their background knowledge to understand the content they have heard.
Many students are reluctant to learn English because they will meet bunch of new words they have never known. TESOL courses will provide many interesting activities to teach vocabulary, such as jumping to the flashcards, repetition, hitting monster, chants, freeze and jazz. In my opinion, it is also a great way to use rhyme to repeat the words while learning new vocabularies. What's more, poems are useful teaching aims in teaching vocabulary.
Conclusion

There is no doubt that I have learned a lot about teaching skills and teaching methods. I will try any of those teaching methods, skills and activities I know so that I can make my class more interesting and popular among students. Only in this way, can I help my students to learn English happily and effectively.